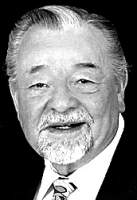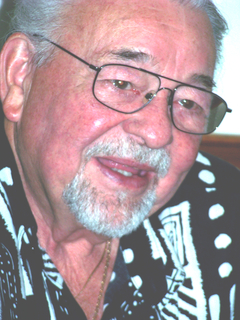 Gordon M. Snow
"Gordon M. Snow, 75, of Pekin passed away at 9:22 a.m. Sunday, Aug. 4, 2013, at the OSF Richard L. Owens Hospice Home in Peoria.
He was born June 2, 1938, in Watseka to Gordon H. and Elsie I. (Minier) Snow. He married Janie Herron on July 19, 1994, in Pekin. She survives.
Also surviving are three daughters, Laura (Rob) Adamski of Springfield, Teresa (Duke) Sayles of Pekin and Tammy (Steve) Bushong of Peoria; one son, Gordon D. (Beth) Snow of Dubai; 10 grandchildren; five great-grandchildren; and two sisters, Sheryl (O.B.) Pace of Sterling and Trisha Snow of Springfield.
He was preceded in death by his parents.
Gordon had formerly served in the United States Army Reserve.
Gordon worked for the former First National Bank in Pekin for more than 10 years and also managed the Frontier Auditorium, located on Brenkman Drive in Pekin, until its closing. He also worked for the Pekin Area Board of Realtors as its executive vice president for several years and then for the Greater Springfield Board of Realtors for eight years.
Anyone who knew Gordon though, knew that magic was his life. He had performed comedy, close up, stand up and stage magic throughout the United States and in Las Vegas at the MGM Grand Hotel. He was a member and past president of the Peoria Magicians Assembly and was currently serving as its vice-president.
Gordon was a member of Empire Lodge 126, Ancient Free & Accepted Masons of Illinois in Pekin.
Gordon enjoyed spending time in the outdoors, fishing and hunting. He also enjoyed traveling and gardening.
He was a member of St. Paul's Episcopal Church in Pekin.
His funeral service will be at 11 a.m. Wednesday, Aug. 7, 2013, at Preston-Hanley Funeral Homes & Crematory in Pekin. Father Brian T. Kellington will officiate. Visitation will be from 5 to 7 p.m. Tuesday at the funeral home, with a Masonic service held at 4:30 p.m. The broken wand ceremony will immediately follow the funeral service on Wednesday. Burial will be in Glendale Memorial Gardens in Pekin.
In lieu of flowers, memorial contributions may be made to OSF Hospice, 2265 W. Altorfer Drive, Peoria, IL 61615.
To express condolences online, visit www.preston-hanley.com.
- See more at: http://www.legacy.com/obituaries/pjstar/obituary.aspx?n=gordon-snow&pid=166265511&fhid=2873#fbLoggedOut"
http://www.legacy.com/obituaries/pjstar/obituary.aspx?n=gordon-snow&pid=166265511&fhid=2873#fbLoggedOut
When I first started learning magic, one of the school counslers told me about an amazing magician by the name of Gordon Snow. She told me that shes seen him perform several times at several functions and that she always looks forward to seeing it again. Later on I looked him up in the phone book and copied his number down, determined to contact him. But I was to afraid to, In my 16yr old eyes Gordon was a celebrity. I felt if I did contact him, what would I say, Would he just ignore me and hang up as if he didnt have the time to deal with a geeky magic enthusist. So I kept the numbrer in my wallet for a wile, telling myself that I will call. 
Derby Days Pekin IL. 2006
Me and my firend were riding our bikes around and decided to ride past Derby Days, Since we where in the area.  We rode by not planing on stopping and I was telling him one day I'll have a show and perform there. as I we where decideing to head back home Something caught my eye. stright down the parking lot for the school, there was a stage set up and on the stage was a magician. I stopped almost instantly and convinced my friend to stop becuase there was a magician performing. We go in and take a seat near the front an watched the show. Sadley we got there to see the last couple Mins. of the show. After the show me and my firend hesitated then finaly built up the courage to go talk to him. Again in my 16yr old eyes this guy was a pro and I felt hed just be anoyed with being bothered by some weird geeky magic enthusist. I really needed to work on my confidence back then. So we walked up to him and I triduced my self. Still nervouse that he may turn me away. But I was wrong. He turned to me with a smile and introduced himself. When I heard his name I was amazed. I was amazed to run into this person I've heard about. It was like meeting an idol for the first time. Gordon was extremly nice and funny as hell. He showed me a couple tricks. His ring and rope routine, and His hopping halves routine that just blew me away. I was amazed that he wanted to take me under his wing and teach me, and answer any questions I had. That he would help me with what ever I as working on, and he would take me with him to the PMA Meetings. Im proud to of had him as a teacher and most importantly a friend. He was an amazing magic, who not only dazzled audiences around the world with his Magic, but also with his sence of humor, his wit, and impecable charm. He is the kinda person that comes to Mind when you say Magician.  
He may be gone from this Earth, but he will never disapear from our Hearts.
He will be for ever in our hearts, in our minds, and in our prayers.